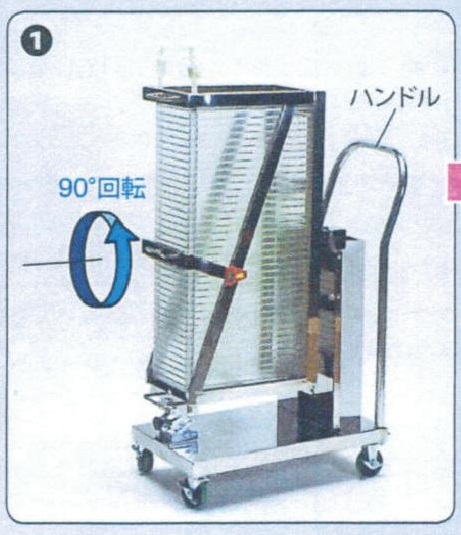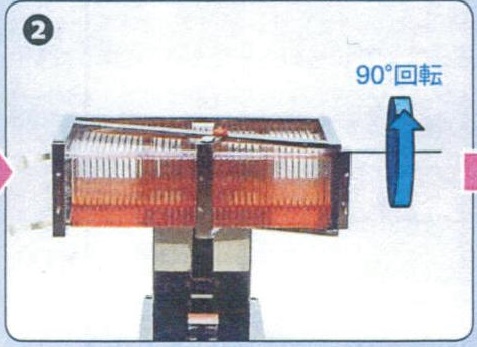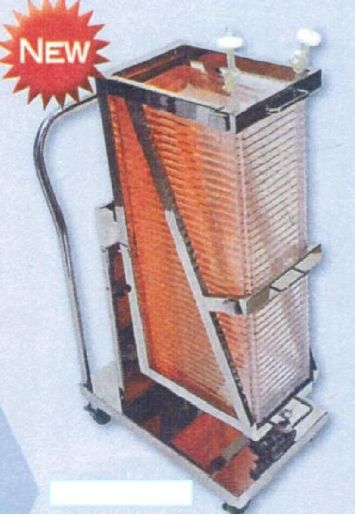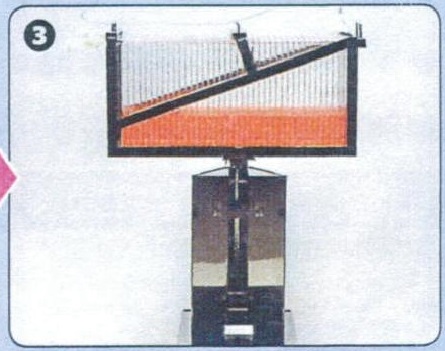 This products is for 40layered stacked plates.
We can easily handle and pour liquid into
  stacked plates smaller than 10 cells.
  But accidently we can break 40layered stacked  
  plates when we pour liquid and handle them,
  because they are too heavy and fragile.
  Strong point of this tool is we can pour liquid
  or handle 40layered stacked plates very easily
  and safely.
【Check it out!】
1)Rotates in 2 axis
(90°x90°)
It provides stable pouring and draining
(mechanical lock is also available)
2)We can reduce man-power(only 1person job)
3)Directly storelable into incubator.
(need to choose right incubator)  
See how rotates in each angle.
●This tool helps to pour liquid into very heavy 40layered stacked
plates with stable.

●Compatible with different manifacturer's 40 layered stacked plates.
(covers both Thermofisher's Cellfactory(tm) and Corning Cellstack(tm))

●Using antibacterial metal (partial)/durable and clean SUS304
material/beautiful buffed mirror finished surfaces.